Corrosion is an ever-present concern for the surfaces and armour of manholes and pumping stations because it can lead to serious operational and environmental problems. These problems are quickly and easily solved with our re-coating systems based on epoxy resin.
Our materials combine simple application methods with fast curing, extremely strong bonds on moist surfaces and lasting tightness against leaks.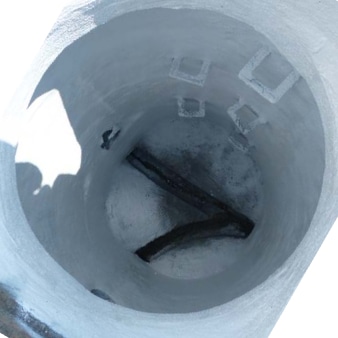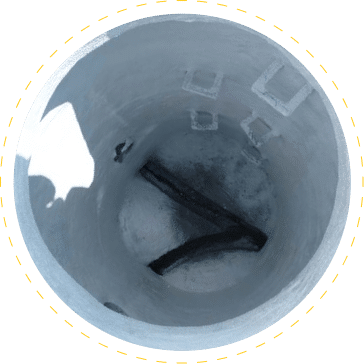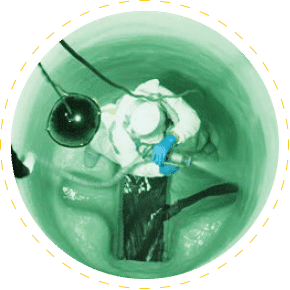 Internal and external application on broken, corroded, and generally problematic surfaces to the following constructions: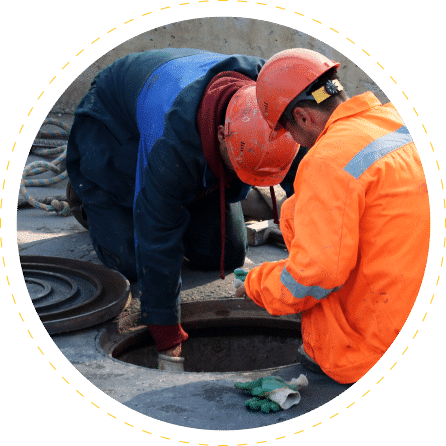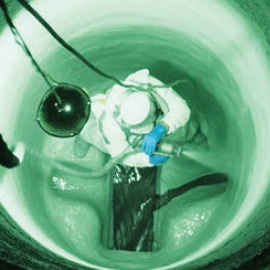 Polyurethane resins for sealing wastewater structures against groundwater infiltration have been developed for various application conditions. Refill is a two-component polyurethane-based material that aims to stop water inflow. When material failure is identified and water inflows, we check the strength of the surface and then inject the material with a special gun to stop the inflow of water.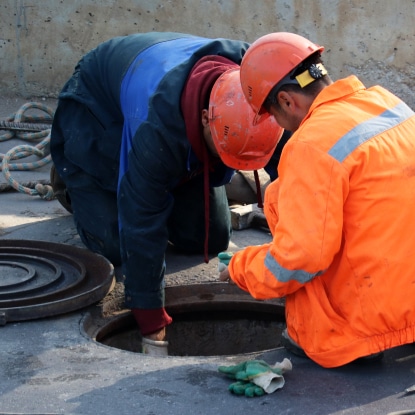 Contact our


specialised

team.